Successful organisation and amazing numbers during the celebration of this event for almost 200 attendees including press and dealers.
Medis Grupo has had the pleasure to organise the international press and dealer launch for Peugeot Motocycles y BSA .Two new Peugeot Motocycles models, as well as the BSA GOLD STAR 650. A very demanding but also very satisfying event that we held in Mijas (Málaga) for 10 days and in which the whole team of the agency has been completely involved and that can be summarised in numbers that speak for themselves:
3 models
8 days of launch
14 Medis staff
Nearly 200 attendees
80 media (specialised and general media))

20 countries involved
3 routes (on road & off-road)
240 test rides
6.146 photos and 297 videos (stand-up and action)
Medis Grupo's work has covered everything from the production of a press shooting whose content will be used in Peugeot Motocycles' international communications and social media, as well as for advertising and promotional purposes; to the design, organisation and running of the timing of each launch day, including travel management, location of the different stages for this multimedia content, transfers and accommodation for all the guests, management and organisation of all the team, decoration and POS with corporate image and merchandising, support in the design and execution of the 3 routes and the creation of personalised audiovisual content for each journalist attending the event.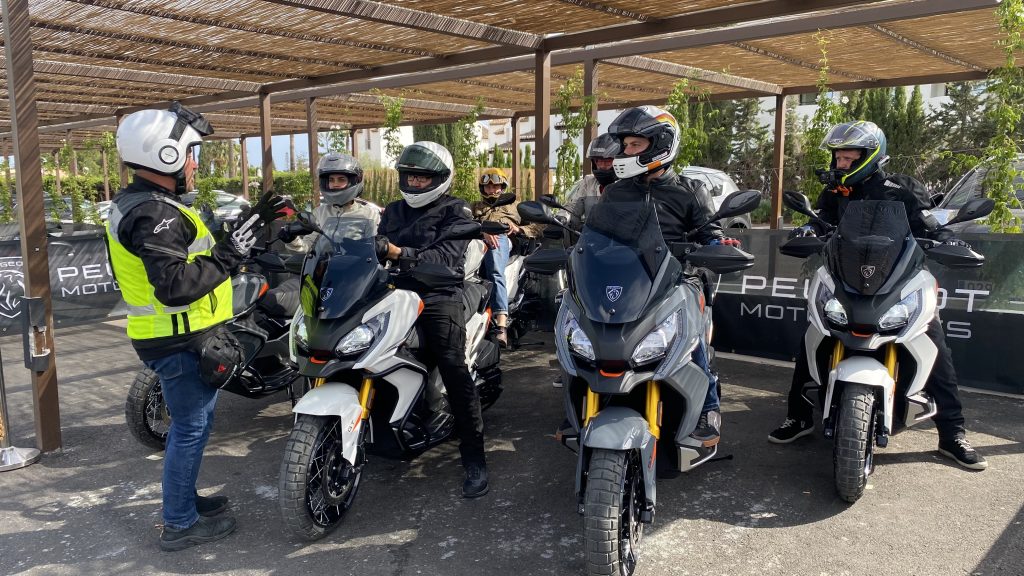 Teamwork that has allowed us to continue enjoying our passion for two wheels and expand our horizons, as well as leaving our comfort area, overcoming the challenges that have appeared in our way and getting the best of us to offer an excellent final result and at the same level of two top brands such as Peugeot Motocycles and BSA.

We continue communicating our passion for motorbikes!